News
July 25
The female winner from this year's Western States 100, Kaci Lickteig (Omaha NE) came back to Wyandotte County Lake where she ran her first ultra race in 2012. She was the overall winner at this year's Psycho Psummer 50K Trail Race. Her 4:23:25 time was 49 minutes faster than the 2nd place finisher. More photos available at Mile 90 Photography.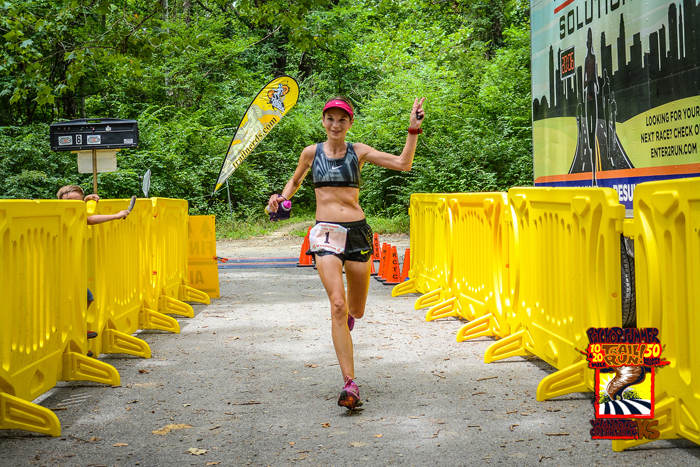 July 21

Four surprising trends from Running USA's May 6th report.
The industry's pace is slowing
(It might pay off to plan a slightly more modest budget for upcoming races.)
There are more race choices than ever before
(Better have smart marketing, smooth race registration, and a stellar race experience.)
The most popular races go the distance
5Ks most popular, then half-marathons, then 10Ks; decline in obstacle race attendance.)

25-44 year olds are the most active runners.

July 14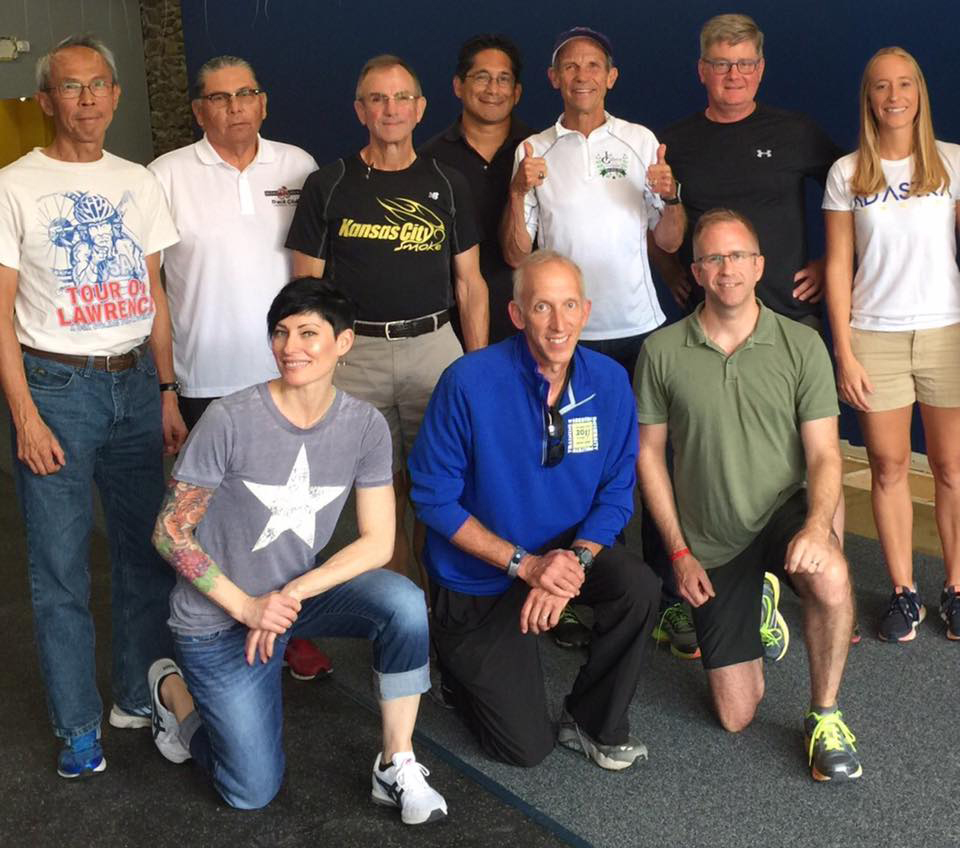 Part of the lunch group with Jeff Galloway in town for the weekend to to lead a Run/Walk Training Clinic. The group got to see the new Ad Astra Running store on Massachusetts Street. Front row: Sabrena Jo (local certified health trainer), Paul Wagner (Sunflower Strieders), J. Jenkins (co-owner of Ad Astra Running).
2nd row: Gene Wee (runLawrence), Albert Gipp (Haskell/Mini Mocs coach), John Blaser (KC Smoke), Eladio Valdez (The Runners Edge Training Program), Jeff Galloway, Ben Holmes (KC Trail Nerds) and Laura Koster (Lawrence HS cross country coach). Not pictured: Garry Gribble, Gary Henry and Grant Catloth.

July 10
July 9
Recap by Pod Snake, aka Todd Chandler, of the fun 10-mile race hosted by the Lawrence Trail Hawks and directed by Gary Henry and Benita Jones. "The weather was humid, but the course was beautiful, and the people were awesome!"
July 5
Two outstanding results with local ties:
1. Winner in this year's women's race at the Western States 100 was Omaha's Kaci Lickteig. Her 17:57:59 was almost an hour faster than 2nd place Amy Sposton. In 2012, Kaci entered her first ultra at the Psycho Wyco 50K at Wyandotte County Lake. In the photo she's standing with race director Ben Holmes. | Her blog on that first race. | IRunFar.com report |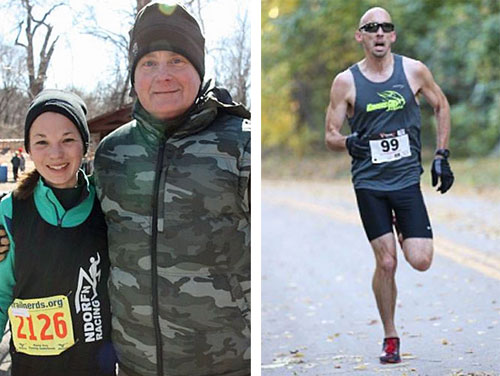 2. In a close race, KC Smokes' Randy Wasinger finished second at the Olympic Track and Field Trials Masters 1500 July 3rd. Randy's time was 3:58.30 to winner Neville Davey's 3:57.67. 1500m photos
July 2

If you've been looking up race results in the Wichita area on Go Race Tiiming or Oz Endurance, you now go to Timer Guys. Here's the info from co-owner Trevor Darmstetter.
June 30
The Retezat SkyRace Intersport is a 28K race among the high peaks of southwestern Romania. This mesmerizing video highlights the race's incredible, high-alpine views, as well as the course's steep climbs and rocky, off-trail ridge traverses. (best to view video in full screen)
Retezat SkyRace Intersport 2016 from Sport La Orice Varsta on Vimeo.
June 29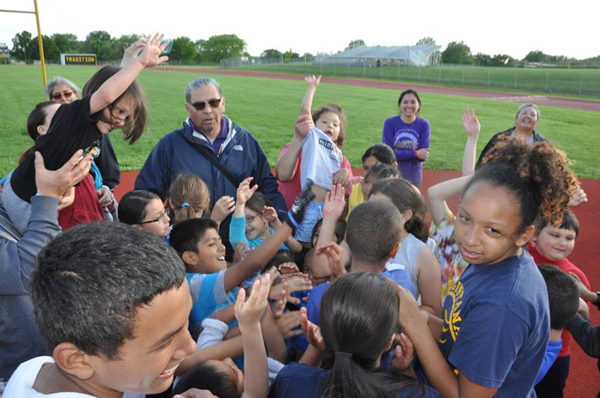 A longtime advocate for track and field in the Native American community, Albert Gipp of Lawrence, KS, has been awarded the 2016 USATF Milton Hershey Award. Created by the partnership between USATF and Hershey, the Milton Hershey Award annually honors an individual whose volunteer contributions to youth track & field and fitness has positively affected the lives of young people.
Gipp will receive the award during the 2016 USATF Hershey National Youth Outdoor Championships in Millersville, PA, on July 1. more
June 27
Why Masters Runners Should Try Longer Training Cycles.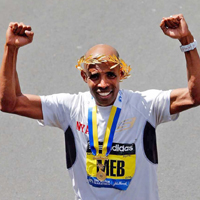 Before he made the 2004 Olympic team in the marathon, Meb Keflezighi followed a typical elite's weekly schedule. He did his longest run of the week on Sundays, an interval session on Tuesdays, and a tempo run on Fridays.
But 12 years later, in his preparation for the 2016 Olympic Marathon Trials, Keflezighi's weekly schedule was anything but typical. In fact, he didn't have a weekly schedule. Instead, he trained on a nine-day cycle. In each cycle, he did his three mainstays—long run, intervals, tempo run—but he took two recovery days after each. more
(by Scott Douglas Mar 31, 2016, Runner's World)
June 26
Rest Days and Recovery Runs: What You Need to Know - Take planned rest days when you are healthy, or you will be taking forced rest days when you are injured.
Injuries are the Trojan Horses of trail running. Like in the city of Troy, everything in your body can seem fine, until things suddenly become very, very bad. And in both scenarios, without vigilance, things will not end well for any Achilles involved. more
(by David Roche, Trail Runner, June 20, 2016)