News
Mar 17
Lawrence celebrates St Patrick's Day with the Ad Astra Irish Mile, held right before the annual downtown parade. Results
Mar 8
Is the Exercise Cool-Down Really Necessary? The problem, says Hirofumi Tanaka, an exercise physiologist at the University of Texas, Austin, is that there is pretty much no science behind the cool-down advice. The cool-down, Dr. Tanaka said, "is an understudied topic. . ." Read more
(from the Oct 13, 2009 New York Times, by Gina Kolata)
Mar 6
Congratulations to all the runners at this year's Shamrock Shuffle 5K and 10K. Results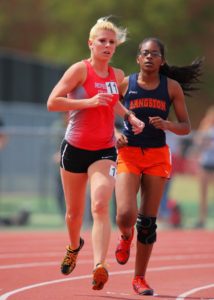 First place female at the Storybook Run in Olathe this weekend was Miranda Clark-Ulrich, a Lawrence resident, KU Law student, and member of the Kansas City Smoke. It wasn't "Green Eggs & Ham" but in honor of Dr. Suess' birthday, Chris Cakes served breakfast.
Results
Feb 22
Hilltop Child Development Center is preparing for its 18th annual Hilltop Hustle 5K/1K Run on April 29 at Rock Chalk Park. Each year this event attracts more than 250 participants — from runners to walkers to volunteers — and we are expecting even more this year.
This year's event is particularly special, as 100 percent of the proceeds will go toward Pediatric Cancer Research in the name of one Hilltop student, Cole Hayden, who lost his battle with a rare form of cancer this past winter.
A family fun zone will feature a bouncy house and Chris Cakes!
To register

Feb 19

It's getting close to that time and summer TCB Track & Field Club will be in full swing! I will post info about a month before we start the season Tuesday June 6th at 6 pm at the West Middle School Track. For newcomers we have athletes 6 to 14yrs old. I will have mentor track coaches and a full volunteer professional coaching staff. - Coach Tim Byers
Facebook page | more info on club

Feb 14
Here's another neat video from Trail Runner on running in the Pyrenees.

Feb 10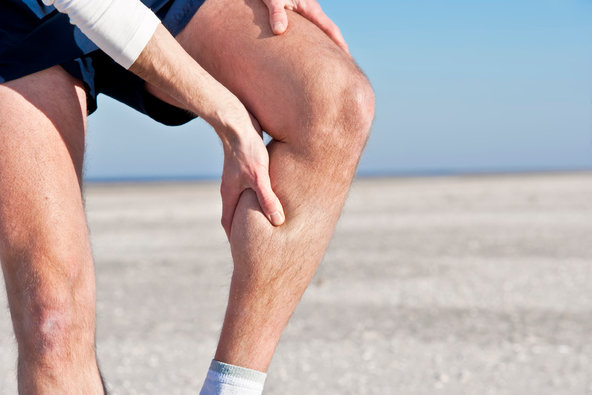 Is there any way to prevent or treat muscle cramps, particularly in the hamstring, during exercise? Many of us who exercise have heard that sweating and dehydration cause cramps. But the latest science suggests otherwise. more
(a reprint from the New York Times, by Gretchen Reynolds, Oct 13, 2015)
Feb 9
A tragic schoolhouse blaze 100 years ago today set the course for Glenn Cunningham and the American mile.
Letha frantically yanked open the schoolhouse door and out billowed thick black smoke into the frigid morning air, and out tumbled her three brothers, choking and burning.
"Throw sand on us!" screamed Floyd, dropping to the ground and rolling frantically to smother the flames from his clothes. Glenn copied his older brother and did the same. (more) (by Adam Kopet of DyeStat, 1/9/17)
Feb 8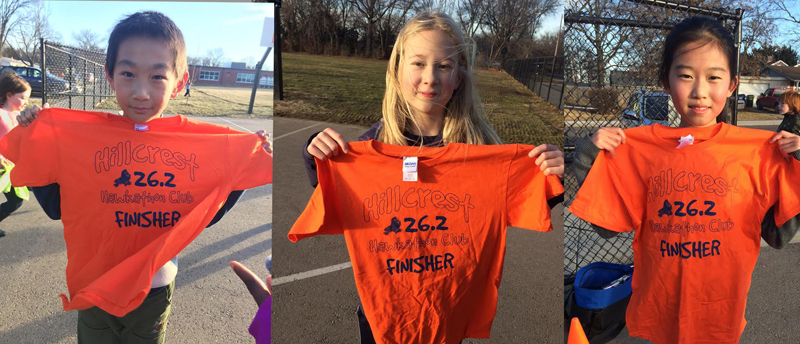 Congratulations to these three Hillcrest students who have earned their marathon club T-shirts. Kudos to all the parents and volunteers who make the marathon clubs in so many of the Lawrence schools such a success.
Feb 6
Runners might be interested in an article in the February issue of Scientific American (pages 26-31) by Herman Pontzer entitled, "The Exercise Paradox."  In it he describes research that shows that all humans, on the average, consume the same number of calories per day regardless of whether they are physically-active hunter-gatherers in Africa, competitive athletes, or moderately-active office workers.  He found the same is true of other species of apes, although their caloric expenditure is less than for humans.  It seems counterintuitive, and the researchers don't understand their results! - from Grover Everett
(If you don't subscribe to Scientific American, you can read the full article on-line for a $6.99)