News
May 14
Scenes from the KC Express Mothers Day 5K.
May 12
The Big 12 Track Championships began today. In the evening KU's Sharon Lokedi won the women's 10000 while Chris Melgares nabbed a 3rd place medal in the men's 10000. KU's Glen Duberev won the men's hammer throw competition. The championships contiuneu through Sunday evening.
May 11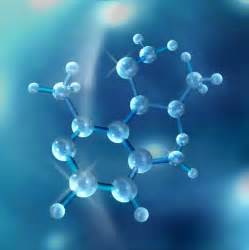 Chase Performance Gains by (Safely) Increasing Your Mileage
. . .it's the "process of removing, molecule by molecule, the very tough rubber that comprised the bottoms of his training shoes." more (from Trail Runner, David Roche, May 9, 2017)


May 7
Climbing Bunker Hill at the Skyline Shuffle 5K. See more photos by Gary Henry.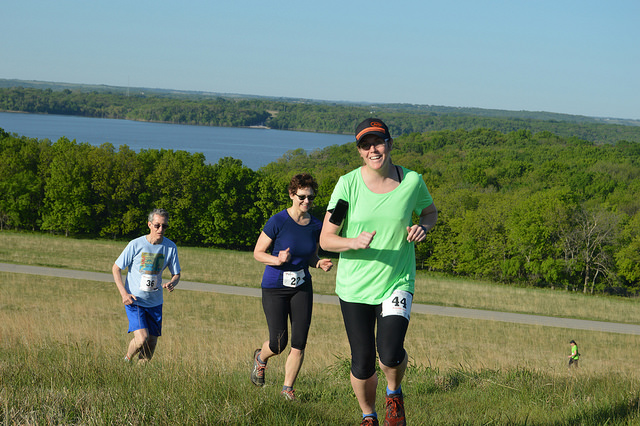 May 6
2:00:25!
May 5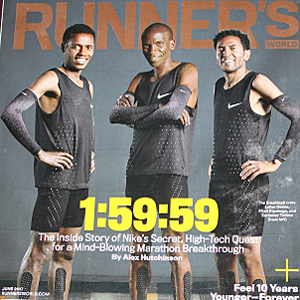 The attempt to breaking 2 hours in the marathon is scheduled for Saturday, May 6, at 5:45 a.m. Milan time, or 10:45 pm (Lawrence time) on Friday night. Nike is providing a live stream on its website. The Nike social media channels on Twitter, Facebook and Youtube will also be streaming the event. If the weather isn't perfect the organizers are willing to wait a day or two.
What can you accomplish in two hours? You might cook a nice meal, finish a load of laundry, or maybe crush a long workout at the gym. But what about running a marathon? more (National Geographic article by Michelle Z. Donahue, May 4, 2017)
Apr 29
A spring morning rain did not stop participants at the Hilltop Hustle 5K at Rock Chalk Park. Results

Apr 23
Random scenes from the 90th Kansas Relays.

Apr 22
On the levee this morning for the Garry Gribbles Running Sports Free 5K Run.
Apr 21 - Barkley Marathon is the Beast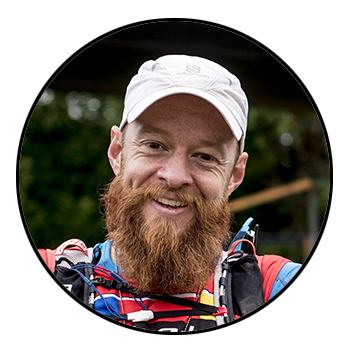 On the afternoon of April 3, 2017, practically the entire trail running world watched as Gary Robbins sprinted his way to a DNF at the Barkley Marathons, having become disoriented in the final miles of the race and accidentally taking a wrong trail back to camp.
Even the race's founder, Lazarus Lake, was shocked. "The race always seems to produce a lot of drama," he says. "But that's as close as anyone's gotten. There's been people who made it to the fifth loop and didn't finish … but no one who's gotten two miles from the finish." more
(from Trail Runner, by Ariella Gintzler, Apr 20, 2017)