The Mid America Running Association - the source listing the race schedule around KC, posts race results, sponsors the Grand Prix Series and publishes the quarterly magazine, Masterpieces.

SeeKC Run is committed to supporting the runners, volunteers, & race directors that bring so many benefits to the charities of Kansas City through photographing local events.

Red Dog's Dog Days started in 1984 as a fitness program for the Lawrence HS football team. Since then, Dog Days is a year round community workout for all ages. It's free and anyone is encouraged to attend.

The Lawrence Trail Hawks, founded by trail and ultra runners, will run on, promote and care for the Lawrence trails, including the river trails and the Clinton Lake North Shore Trails.

KU Running Club - Whether you run fast, slow, long, short or somewhere in-between, we've got something for YOU! Daily group runs & NIRCA competition in cross country, track & half-marathons

BadBen's KC Trailrunning is dedicated to trail running in the Kansas City Region. They have group runs throughout the week including night runs. 5K to 100+ miles - They avoid asphalt!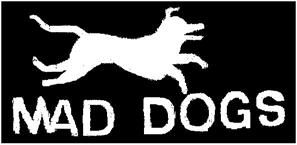 The Mad Dogs - the University of Kansas noon running group. Mad Dogs and Englishmen was started in the early 1970s by some KU professors who started running over the noon hour. artwork by Mike Ott "Mad Dogs and Englishmen go out in the midday sun"

Francis Sporting Goods - a 3rd generation family owned business that was established in 1947 is one of the main sponsors of the runLawrence Thanksgiving Day Run.

Sunflower Striders was organized in the late 1970s and provides timing and results for many local races. The Topeka to Auburn Half Marathon kicks off the MARA Gran Prix Series every year.

Gary Henry's UltraStory.com - Beyond 26.2 miles, there is a world literally breathtaking in its beauty, majesty and implications for human potential. UltraStory.com is for those who live there . . .

Garry Gribble's Running Sports. . . where every athlete is treated as an individual; every individual is treated as an athlete. Our goal is to provide the best in service, advice and products to runners and walkers at all levels.

Heartland Athletic Services serves the youth & open/masters athletes with experience in planning and managing track & field meets, cross country races, and premier road races.

The Kansas City Track Club was founded in 1978. Their premier event is the Brew to Brew - a 43 mile solo and relay run from KC to Lawrence, KS, with over 3000 runners. The KC Trail Nerds are a part of KCTC.

Run Wichita has been active for many years putting on quality events like the Wichita Marathon, River Run, and the Prairie Fire Marathon and Half Maraqthon races.

Kansas Ultrarunners' Society organizes and supports ultrarunning events. "Our vision is to create an atmosphere that fosters not only the enlightenment of the novice ultrarunner, but nurtures the needs of the veteran ultrarunner as well."
| | |
| --- | --- |
| | LMH Therapy Services Sports Rehab - a blog to provide injury prevention, health promotion & performance training information to the athletic community. |
| | RaceDay Timing Solutions provides complete timing and finish line services; ensuring that your event runs smoothly as planned. |
| | KC Running Company is an event management and timing company. The KCRC team manages and/or times over 50 annual running events in and around the Kansas City area. |
| | Whether you're slow or fast, sometimes you need to find a race to motivate you to keep running and training. Use the info at Salina Running Buddies to get friends involved in the area races, |
| | The Manhattan Cross Country Club, formed in Fall 2004, encourages distance running for youth as a means to lifetime fitness and health. |
| | Salt City Striders - The Hutchinson, KS club has been around for about 30 years and is a loose knit group of runners that aim for quality, not quantity. |
| | Olathe Running Club - promotes family involvement and enjoy a low-key approach to our sport. They sponsor the Heart & Sole Run in May and the Oct Jared Coones Pumpkin Run. |
| | The Lincoln Track Club, established in 1975 by track enthusiasts, hosts the Lincoln Marathon & Half Marathon every May. |
| | RunSabetha.com is the resource for recreational activities in the Sabetha area. Check out the community pride around the 4th of July - the Sabetha Firecracker 5K Run/Walk. |
| | The Road Runners Club of America is dedicated to supporting the growth of grassroots running clubs, training programs, and running events while promoting the common interests of runners throughout the United States |
| | Active.com - where you find most on-line registrations. |
| | MastersTrack.com - World's No. 1 guide to masters track is edited by Ken Stone, who has followed track as an athlete, writer & webmaster since the late 1960s, and former hurdler at KU. |
| | |
| | The Kansas State Road Race Records were maintained aup to 2011 by Jack Crook. After 23 years jack has stepped down. No one has taken over the record keeping. |