Woodlawn School, 508 Elm, Lawrence KS 66044
Celebrating our 10th Year!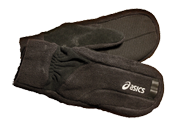 Dec 4 - For those runners who registered early for the Thanksgiving Day Run and but did not get their mittens on race day may now go to Francis Sporting Goods (731 Mass.) and pick them up. The missing supply was found.
On-line registration
$26 (postmarked by Nov 21)
$23 per person for families of 3 or more (on or before Nov 21)
$30 Nov 22-28 (no family discounts)

On-line registrations close 11 pm, Nov 26.
Use printed form and bring to Wed or Thur registration.
First 1000 adult participants receive Asics runner's mittens - the best protection for hands and fingers for winter running. Early registrations have better chance to get preferred sizes. Stretch fleece beanie for youth.
Nov 27: Early Packet Pickup/Registration

11:30 am - 6 pm  at Francis Sporting Goods, 731 Massachusetts St.
Cash or checks only.

Nov 28: Race Day Registration/Packet Pickup

7 am - 8 am.   Woodlawn School gymnasium.  Cash or checks only.
You may leave your warm-ups in the gym during the race. 

RACE TIME:  8:30 am

Parking:  limited to city streets north of the school.  There is no parking around Woodlawn School.  2 blocks away are the Visitors Center parking lot & south public lot. Additional parking behind Johnny's Tavern (west side of N 2nd) and across the river at the parking garage by City Hall. Watch traffic when crossing streets.

Start: in front of Woodlawn School on Elm Street. Map

Safety:  No dogs allowed on the 5K race. Strollers are OK but required to start at the back. A short section of the course will have the faster runners come back while some walkers are still getting through. Please be courteous and obey the course marshals on where to run and walk. There is room for all.

Cancellation: The run will be held rain or shine. The race director and Lawrence Police will decide to cancel the run for safety reasons. No refunds; proceeds will go to local running programs and projects.

Certified Course Records
Male: Benson Chesang (Lawrence KS) 15:14 (2011);
Female:  Julie Shaw (Palo Cedro CA) 17:58 (2009).   
Course certification # KS09066BG

Children's Fun Run
Free 1 mile run, sign up on race day at the school gym, starts at 9:15 am. Medals to all finishers. course 

Awards: Top 3 finishers overall and in each division and 1st masters, male & female. 
Unique medallions made by local artist Alynn Jackson will be awarded along with gift certificates from Francis Sporting Goods to the top overall male and female finishers as well as winners in each age category. In order to be eligible for any awards you must be registered and wearing the correct chip.

Awards will be available after 9:45 am.  Check the posted results and if you are a winner, report to the awards table.  Post race refreshments courtesy of our sponsors.

Age Groups: 10 & under, 11-14, 15-19, 20-24, 25-29,30-34, 35-39, 40-44, 45-49, 50-54, 55-59, 60-64, 65-69, 70-74, 75-79, 80+

Mitten Sizes: Measure around flat hand at knuckles, thumb excluded. Number of inches equals the glove size.
Small = 8" | Medium = 8.5" |
Large = 9" - 9.5" | XL = 10' - 10.5" |

Chip Timing by RaceDay Timing Solutions.  When you pick up your race packet, read the instructions for attaching your race bib number. The timing chip is attached to the bib and does not need to be returned.

Race Results - Participants will be able to get live results as soon as you cross the finish. You can get these results by text message, Facebook, Twitter, or by visiting one of the results kiosks set up near the finish line. Check the www.runLawrence.org web site for the final results; you should be able to check online that evening and see a video of everyone crossing the finish line.

Proceeds benefit Woodlawn School and local youth running programs.

Volunteers: If you are not running, we can use your help. Cheering burns calories, too. Please contact Dee. See volunteer page for more details.

The Guinness Gobbler World Record Challenge is a multiple venue running event that spans all across America on Thanksgiving Day. The goal - to beat the Guinness World Record for the number of people at the same time. The runLawrence Thanksgiving Day 5K will be participating in this challenge hosted by BSX Atheletics.

More Information: Dee Boeck at 785-841-3587,  runLawrence@gmail.com